75% of people don't replace their toothbrush as often as they should. But how often should you replace your toothbrush anyway? And why is it so important? Replacing your toothbrush regularly is the best way to make sure your toothbrush stays clean, and a cleaner toothbrush means cleaner teeth.
Signs Your Toothbrush Should Be Replaced
Assuming you brush your teeth twice a day, you should replace your toothbrush every 3-4 months. The Canadian Dental Association recommends every 3 months, but the exact timeframe will depend on the brusher. If you brush your teeth more often than twice a day or if you use a heavy hand when brushing, you'll need to replace your toothbrush more frequently. Children and people with braces should also replace their toothbrushes more often.
No matter what type of toothbrush you have, it's important to replace the toothbrush or brush head regularly. A good rule of thumb is to replace your toothbrush whenever the bristles start to look worn. If the bristles are damaged, bent, or frayed it's time for a new toothbrush.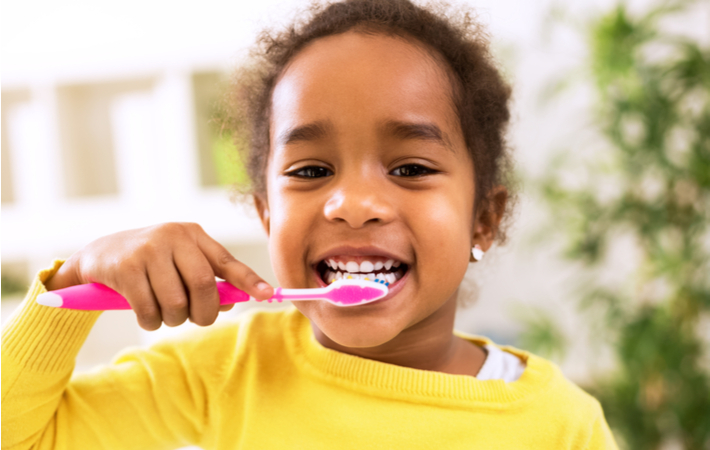 Why Replacing Your Toothbrush Regularly is Important
A single toothbrush can be covered in 10 million germs and bacteria. If you aren't replacing your toothbrush regularly, this number can be even higher. As the bristles on your toothbrush begin to bend, they trap bacteria in your toothbrush.
Additionally, a toothbrush that needs to be replaced doesn't clean your teeth as well as a new toothbrush. Damaged or frayed bristles don't work as well when it comes to removing plaque, the reason why you brush your teeth in the first place. Old toothbrushes with frayed bristles can even damage your gums and cause bleeding and irritation.

Tips to Keep Your Toothbrush Clean & Hygienic
You should follow good toothbrush hygiene every time you brush your teeth. Once you are finished brushing, rinse your toothbrush thoroughly with cold water to remove any excess toothpaste or debris. Then, tap off any excess water and store your toothbrush in an upright position so it can dry completely between uses. Make sure it isn't touching any other toothbrushes and is at least 2 feet away from your toilet. Also make sure you don't use a toothbrush cover, as they can prevent your toothbrush from drying completely, causing bacteria growth.
Some additional tips to keep your toothbrush (and teeth) clean include cleaning your toothbrush holder regularly or once every one to two weeks. If you're worried about your toothbrush's cleanliness, you can soak it in alcohol or mouthwash to help remove any bacteria. And of course, make sure you replace your toothbrush every 3 months.
We're here to answer all your dental questions, big or small. Whether you have questions about brushing your teeth or you think you might need a root canal, our team is available to explain everything about your mouth health. Don't let a dental problem keep you from smiling, book an appointment today.