Do you know what to do if you experience a dental emergency? We all think it won't happen to us. But on the chance that it does, you should have an idea of the immediate steps and who to contact.
If you're experiencing uncontrolled bleeding, a toothache that won't go away,, severe swelling, or have suffered a traumatic injury, you have a dental emergency on your hands. When experiencing any of these symptoms, call us at Ti Dental immediately. We're prepared to deal with all types of dental emergencies.
When Should I Worry?
A dental emergency can have many causes, many of which require urgent dental care. A dental emergency is a dental, mouth, or gum issue that requires immediate attention, even if it isn't life-threatening.
If you're suddenly experiencing symptoms that are negatively affecting your life, like toothache or swelling, it could be a dental emergency. When in doubt, pay us a visit. We'll discuss your situation and determine the best course of action.
How to Recognize a Dental Emergency
If you're suffering from severe toothache, swelling, or incessant bleeding you need to give us a call right away. The rule of thumb is, if your dental situation requires immediate assistance to alleviate pain, stop bleeding, or prevent tooth loss, it's a dental emergency. Whatever your emergency is, we can help.
What Isn't a Dental Emergency?
Any routine procedure, like dental exams, cleanings, or fillings aren't considered an emergency. Unless you're experiencing lasting discomfort after these procedures. So when in doubt, call your dentist.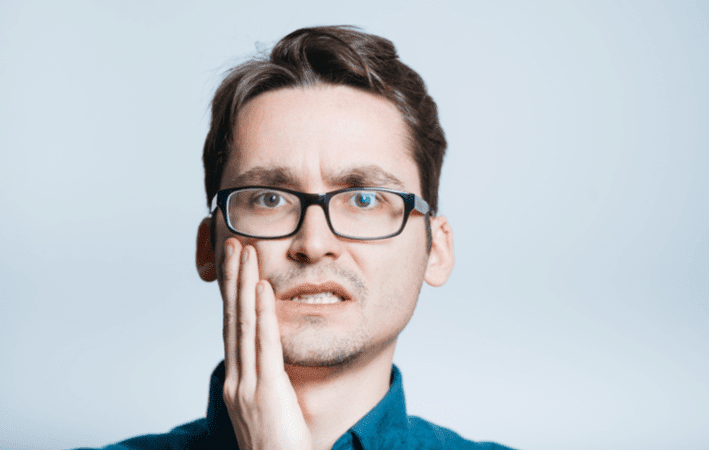 What should I do if I have a Dental Emergency?
A dental emergency can pop out of nowhere, and may require different levels of care. Some of the most common dental emergencies include:
Knocked-Out Tooth
Having any of your teeth knocked out is a scary experience. Keep calm, follow the recommended steps and we may be able to save your tooth.
If any teeth are knocked out, you need to take immediate action. Swift action can be the difference between saving or losing a tooth.
First, pick up the tooth by the crown (the part you use to chew), not the root. This is important because picking it up by the root may damage the tooth and make it harder to reinsert. If it looks clean, try to put it back in the gum socket. If this isn't possible for any reason, don't panic. Put it in a container of cold milk or your own saliva and immediately call your dentist. The quicker you get help, the better the chance of it taking root again.
Chipped or Fractured Tooth
A chipped or fractured tooth can be saved most of the time. If slightly chipped, we may use a filling to fix the tooth. If it's a serious fracture, a root canal may be necessary. We'll assess the situation and determine what your dental health requires. If you're suffering from a broken tooth, call us right away.
Tooth Abscess
A tooth abscess occurs when pus forms in your tooth as a direct result of an infection. A tooth infection is serious business. An infection may arise as a consequence of a cavity, gum disease, or a fractured tooth.
A tooth abscess may cause the following symptoms:
Throbbing pain, particularly when chewing
Swollen gums, jaw, or face
Fever
A bad taste in your mouth
Severe toothache
If you display any of the above-mentioned symptoms, it's best to visit us right away. When left untreated, an infection can spread and cause potentially life-threatening consequences.
Don't Let an Emergency Knock the Smile Off Your Face
A dental emergency can be a traumatizing experience. When action is taken right away we have a better chance of saving your teeth with little permanent damage. If you think you are experiencing a dental emergency, contact us. We'll guide you every step of the way and help you determine what the best course of action is for a healthy recovery. Our dentists are ready to help you get your smile back.